International Gnatwork Conference 2021
24th May 2021
Online
We are pleased to announce our Gnatwork 2021 conference will now be held online on Monday 24th May 2021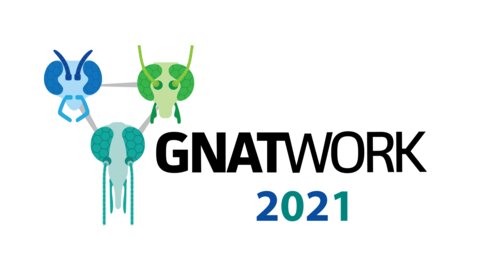 This conference is very much a celebration of all of the fantastic research already achieved by our Gnatwork funded projects, and a recognition of the impact this funding has had, and continues to have, across the world in these neglected vector species.
Featuring online presentations from our 8 funded projects, along with targetted sessions by our directors, our preliminary conference programme is as follows:
Agenda for the Gnatwork 2021 Conference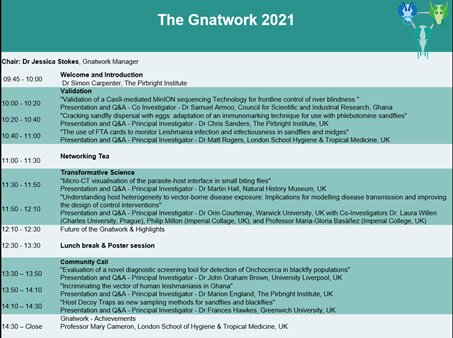 All sessions will be live tweeted from our @the_gnatwork account under #Gnatwork21
In addition we will also be hosting a poster session open to all Gnatwork members to showcase their work on Culicoides biting midges, blackflies and sandflies.
Thank you to everyone that attended our Gnatwork 2021 conference.
We have a visual summarising the day and all of the key information by Hannah Williams, a live scribe that attended the conference.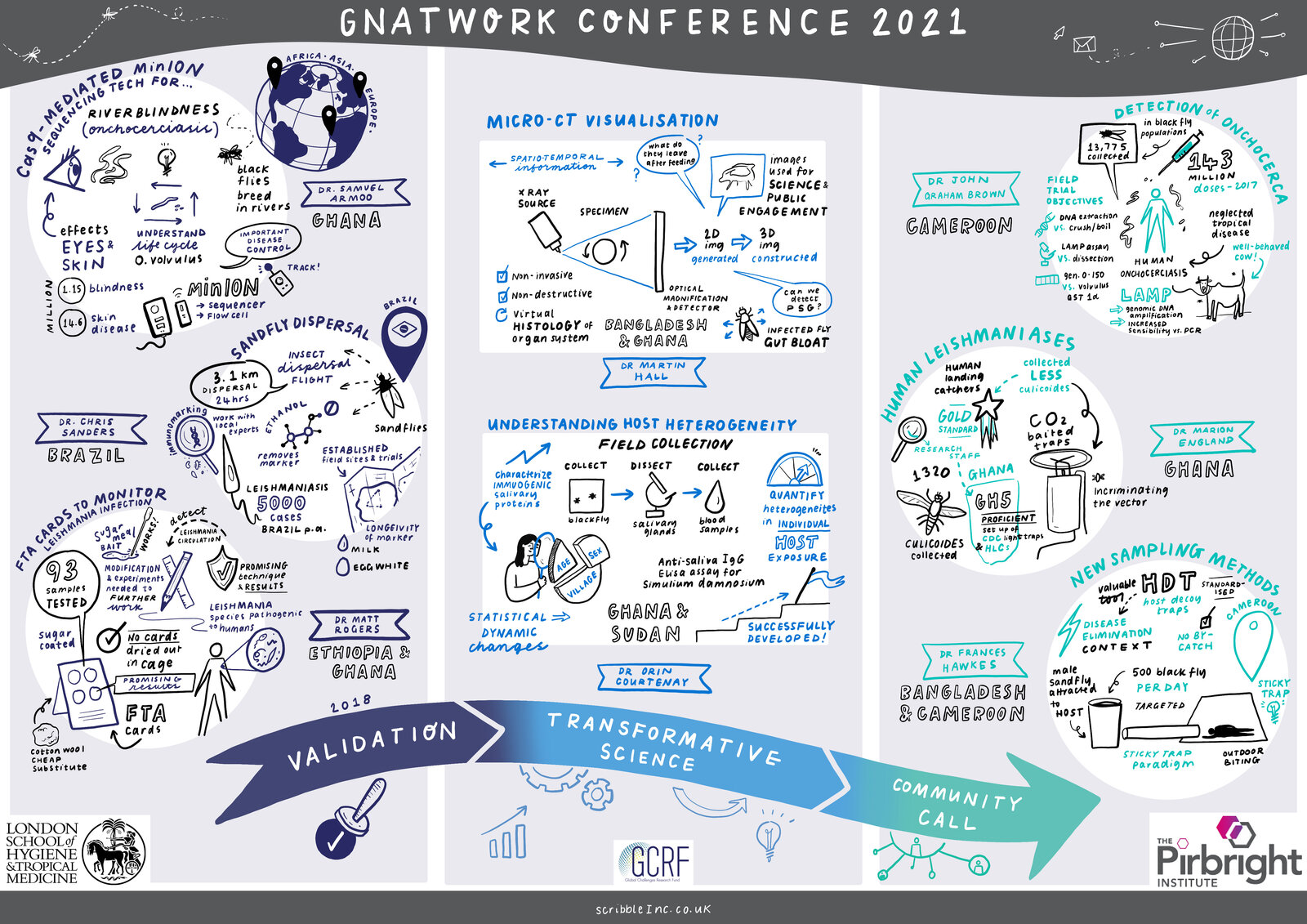 Presentations from the day
The day went well, with fantastic presentations from all of our funded projects which are now available to view below and on our YouTube channel.
Conference 2021