One to One with Dr Simon Carpenter
One to One with Dr Simon Carpenter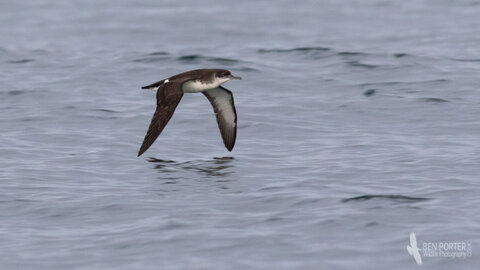 We have asked our management board to answer a few quick questions.

This month we are showcasing the responses from Dr Simon Carpenter:

What do you like most about the Gnatwork?

I think the thing that sets the Gnatwork apart is that there was a specific reason that we identified for the communities involved to work together, rather than just corralling together a load of scientists working on vectors and hoping they had something in common. That really helped shape where we went with both the training courses and the resources sections of the website. Obviously, Mary and I have also been supported brilliantly by Emma, Alix and Jess who have played a huge role in making the Gnatwork work and life is much easier now project management of networks like this is viewed as a proper career path. It is also always great meeting with people from all over the world working on these vectors, even if only to share frustrations around how difficult it is to work on these areas!

What is your favourite paper?

Jones, R.H. (1957) The Laboratory Colonization of Culicoides variipennis (Coq.) Journal of Economic Entomology 50, 107-108

Robert Henry Jones of USDA developing and then sharing his colonies of C. sonorensis was a defining moment for research on the genus. The ability to work on a malleable species within a high containment facility helped the sustainability of groups worldwide (particularly in the UK) and supported a huge number of discoveries in the subsequent years around virus: vector interactions. In amongst all the fantastic cutting edge techniques we have available today, it's worth recognising that technical expertise in providing insect colonies is still a big bottleneck on research and that there will always be a place for those with the talent and sheer stubbornness often required to create and maintain them.

What is your favourite review paper?

Mellor, P.S., Boorman, J., Baylis, M. (2000) Culicoides biting midges: their role as arbovirus vectors. Annual Review of Entomology 45, 307-340

The most cited review published in my field (currently just about holding off Beth Purse's influential one on Culicoides and climate change) and still a great introduction to the subject area. When I first visited The Pirbright Institute to get some training on Culicoides ID from John Boorman, I hardly saw Philip as he was writing this one in splendid isolation hidden away from society in a decrepit portacabin that was at least half made of ivy. Over 700 citations and twenty years later, it's still a great read; both critical and drawing on Philip's unique knowledge of the subject area. One of the more fun experiences of my career was working on the successor for this one with Beth, Brad Mullens, Gert Venter and Glenn Bellis, which you can also read here.

What was your most memorable field trip and why?

Going a bit off topic for this one, a trip to Bardsey Island in Wales many years ago when I was working as an assistant at an environmental study centre. I accompanied a party of incredibly talented naturalists associated with the centre who were visiting the island primarily to photograph birds and flowers for nature guides. Bardsey itself is spectacular, but we also did an interesting exercise around ringing Manx Shearwaters. These strange birds come ashore at Bardsey to rear their young in rabbit burrows and are extremely long lived, sometimes surviving for up to 50 years and hundreds of thousands of miles in the process. To locate occupied burrows, experts play back their eerie calls to them at night via speakers and then track down answering calls, which made for a very bizarre evening's entertainment. You can hear the calls here. In a wider sense, something I've always valued in international fieldwork is the huge commitment that overseas collaborators make to involve you in their lives and culture and that has the happy side effect of generating memorable misunderstandings. Way too many of those to talk about, though.