The vote is in!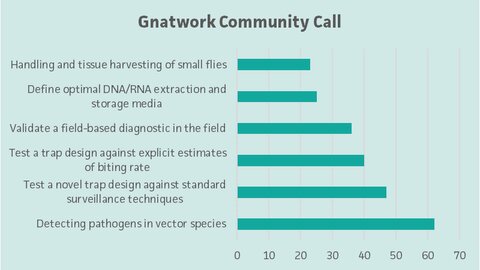 The Gnatwork member vote for our Community Call projects is now closed and the results are in. This was a rare opportunity for the vector community to vote on how funding money is spent, with members being able to vote for up to three projects that they wanted to see in our final round of pump-prime funding. A total of 84 Gnatwork members took part in the vote, with the top three scoring projects being:
The Gnatwork management team are now writing the basis of the three proposals. Soon you will be able to apply to carry out one of the top three projects; you will need to complete the remainder of the application form and build a team with the expertise required to fulfil the project aims.
The application process will open in the next few weeks and will be announced on our website, newsletter, twitter and facebook feeds.